This weeks challenge is to create a card or paper project with a Halloween theme on Crafty Monkey Blog.
Here's my pumkin card!
I used cardstock and plastic dots.
HAPPY HALLOWEEN TO YOU ALL!!!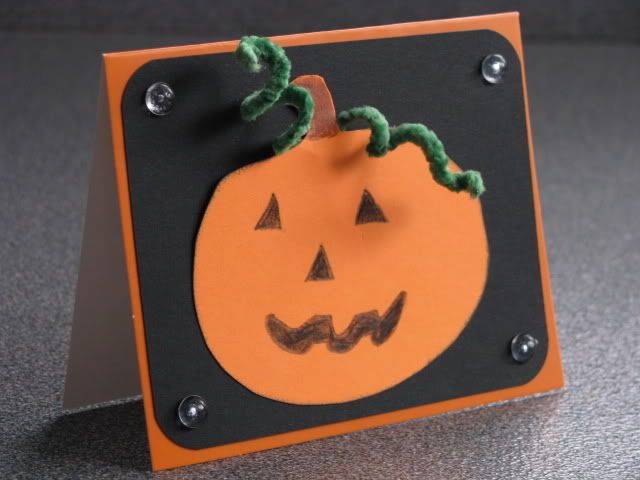 Cette semaine, pour les défis de Crafty Monkey, nous devions faire un projet avec le thème de l'Halloween.
J'ai fait une carte citrouille!
J'ai utilisé des cartons, des billes de plastic et une cure-pipe.
JOYEUSE HALLOWEEN!!!