Le dernier challenge de l'année 2008 sur
Crafty Monkeys
est de faire une carte avec de la neige.
The last challenge of 2008 at
Crafty Monkeys
is to make something with the theme "Snow and Snowflakes".
Here's my card: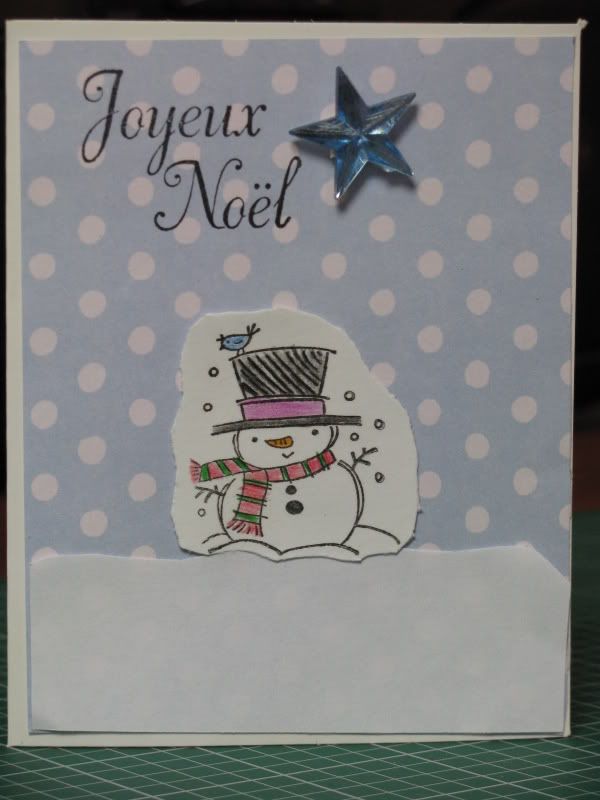 J'ai collé une image de bonhomme que j'ai colorié sur un papier à pois pour imiter la neige. J'ai ajouté une étoile et un "Joyeux Noël".
Joyeux Noël à tous!
Merry christmas!