Ouf! Les semaines passent vites! Déjà un autre challenge sur le blog de
Tiny Funky Fairys and Elves
! Cette semaine notre création doit avoir des fleurs!
Oh my! Time flies! Already another challenge on
Tiny Funky Fairys and elves
Blog!
This week, we have to create something with flowers!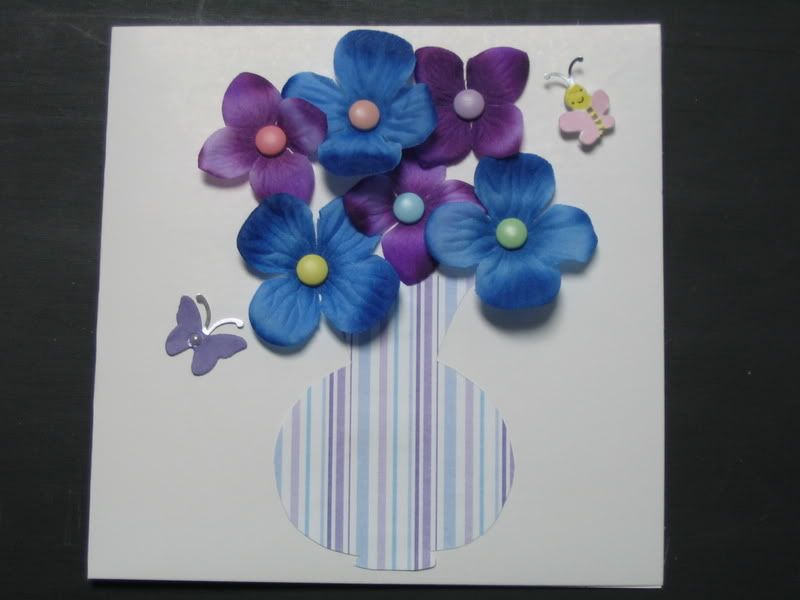 J'ai fait un vase dans un papier à motif (avec Maman!) et j'ai mis des fleurs de tissu avec des attaches parisiennes. J'ai mis aussi 2 papillons autocollants 3D. Voilà!
I made a vase using patterned paper (with Mum!) and I put fabric flowers with brads. I also put 2 3D butterflies stickers. Voilà!