Here is my card for the #1 Challenge at
Crafty Monkeys
:
Voici la carte que j'ai fabriqué pour le challenge #1 de
Crafty Monkeys
: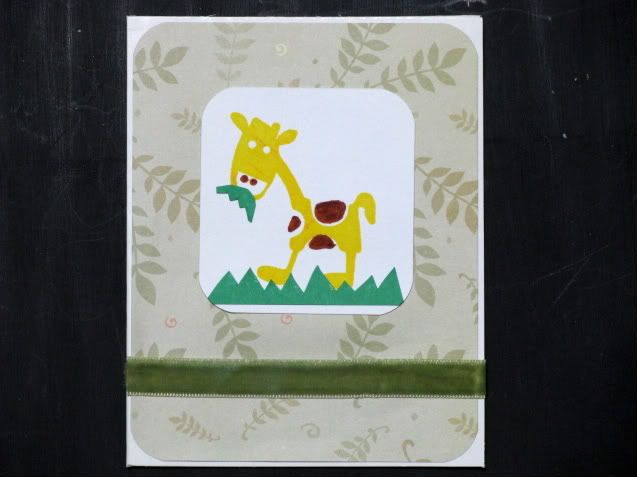 J'ai étampé une girafe et j'ai mis un ruban doux!
Regardez comme l'herbe à l'air bonne!!!
I stamped the giraffe and put a very soft ribbon!
Look how the grass seems tasty!!!
J'ai très hâte au prochain challenge!
I can't wait for next challenge!
Amelie XXX